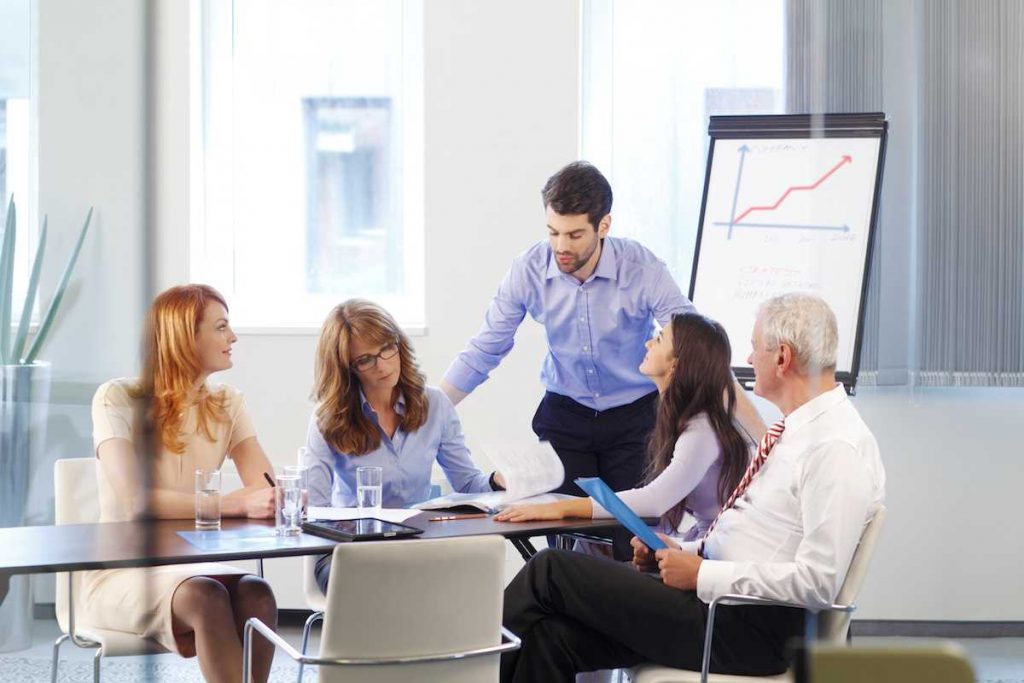 When investigating the use of governance committee best practices, we asked "How are you leveraging membership to assist in the governance and management of your Not-For-Profit Organization (NPO)?" We asked this important question recently during a refresher session on the Complementary Model of Board Governance. Their answer? "We don't have committees."
After digging deeper, we discovered that they have informal "working groups" carrying out the budgeting, managing properties, and recruiting. Our recommendation was to adopt a more formal approach, including terms of reference for types of Organizational Committees.
3 Types Of Organizational Committees For Governance Committee Best Practices
The Complementary Model of Board Governance identifies three alternative organizational components for assisting in the governance and the management of the organization:
Board Statutory Committees
Board Statutory Committees, also known as Board Committees or Standing Committees, are established by the organization's board of directors. The chairs of those committees regularly report back on their activities to the board.
They are mandated to deal with responsibilities outlined in the bylaws or enabling legislation of the organization, such as Member Discipline, Member Ethics, Board Nominations, or the NPO audit.
These committees, which are chaired by a board director, can also comprise both directors and non-directors. They are ongoing and provide written reports at each board of directors' meeting.
Policy Task Forces
Policy Task Forces are established by the board of directors and regularly report their activities to the board. A board director always chairs them, and they're comprised of members from the board and is mandated to examine and develop recommendations on board policy matters.
These Policy Task Forces have a limited time horizon, a defined "sunset" clause in their mandate, and are required to provide written reports for each board of directors' meeting until their tasks are completed.
Their main focus is on examining and developing recommendations on board policies.
CEO Working Committees
CEO Working Committees are established by the CEO and report only to the CEO. They must deal with operational or management matters, such as administering the organization's conferences, professional development programs, or fundraising. The chair of a CEO working committee is appointed by the CEO and may be either a staff member or a volunteer.
The committee can comprise staff, directors, and non-directors. Its composition is entirely at the discretion of the CEO. It is vital for directors serving on CEO working committees to recognize that in this committee capacity, they are not serving primarily as directors of the organization but serving at the request of the CEO. Reports on the activities of CEO working committees are produced at each board meeting through the CEO report.
4 Simple Governance Committee Best Practices
Reliable, effective, and productive governance requires the right mix of ingredients, just like a cake – this is your good governance committee recipe! By applying these simple practices, you'll ensure accountability and responsibility are properly managed to ensure the best outcome for your Not-For-Profit Organization.
Maintain Minutes
Our first suggestion is always, always take minutes in your meetings. I mean, if you didn't take minutes, it would be as if the meeting never took place. So it's imperative to create a written record of your meetings, even if they place digitally, for instance, via Zoom or Skype.
You'll find that typically the organization's secretary will be the minute taker; however, an officer or director will be sufficient if one isn't present.
Gift Acceptance Policies
It's obviously imperative that you govern any donations or gifts that your organization receives, whether that's "non-cash" gifts or unusual gifts such as vehicles, materials, and artwork.
Approve Compensation
To ensure that excessive compensation and benefits aren't handed to a Director without discretion, you should hold annual compensation reviews.
Final Thoughts On Governance Committee Best Practices For NPOs
You're here presumably because you want to start refining your organization's structure, so consider do your organization use committees and task forces? Who creates chairs and comprises them? How are you leveraging membership to assist in governance and management?
By following The Complementary Model Of Board Governance, you'll ensure that specific goals, achievements, and responsibilities are met by implementing good governance policies and structures.
Also read: