Helping nonprofit and corporate boards with
Governance and Strategic Planning
AMC Governance Solutions specializes in providing board governance training, bylaw reviews and strategic planning services to nonprofit and corporate organizations across Canada.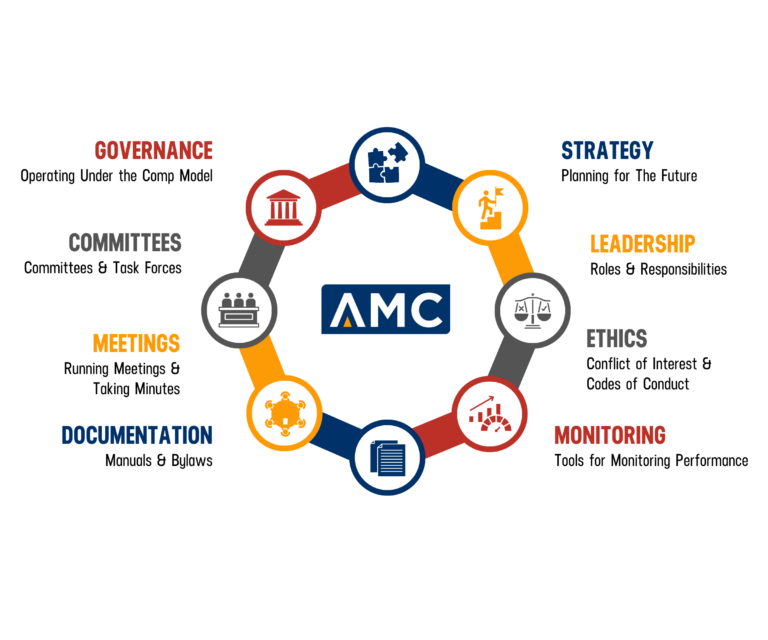 AMC is deeply passionate about helping nonprofit and corporate boards implement effective governance and strategic planning. So much so that we've assisted over 450 local, provincial, national, and international organizations in achieving their goals. 
Organizations we work with are trying to reach their goals but their strategic plan is outdated or vague, they're unclear about board and staff roles and responsibilities, governance policies and structure lack clarity, or they don't have mechanisms for monitoring organizational effectiveness.
We help nonprofit and corporate boards optimize their governance process through our facilitated sessions and e-learning courses so they can realize their vision, mission and strategic goals.

We achieve this by offering the following services:

                           

Strategic Planning
Develop your strategy. Improve performance. Grow your organization.
Let AMC's skilled strategic planning facilitators help you navigate complex issues and build the transformative plan you need for success. 
Whether you have a specific goal, troublesome problem or a new exciting opportunity you need assistance navigating, AMC's customized strategic planning sessions will help. 

  Board 

Governance
An efficient board starts with the implementation of an effective governance model. 
AMC's governance training helps nonprofit and corporate boards navigate governance and management to stay focused on their organization's mission and visions. It includes valuable tools and clear guidance to address the governance challenges facing many organizations.

Bylaw Reviews
Ensure your organization operates at a legal, professional and trusted level. Organizations engage AMC for Nonprofit Bylaw Reviews because we're nonprofit specialists, having worked with over 450 organizations across Canada since 1987.
We update the bylaws of multiple nonprofits every year, so you can be sure that we're up to date on the latest requirements, regulations and evolutions when it comes to bylaws.

Governance Academy
Get the training your organization needs, anytime, anywhere with innovative micro e-learning platform Governance Academy. 
With an exclusive range of expert-led training videos, customized support, assessments, worksheets, exclusive interviews with Founders, Executive Directors and Partners and other valuable tools and resources, you'll never be short of a learning opportunity.


The AMC team proudly serves the Canadian nonprofit and corporate boards with experienced consultants across Canada in all major cities like Toronto, Montreal, Vancouver, Calgary, Edmonton as well as small towns in all provinces.
Tom, Elaine, Audrey, Lisa and Trista here to support and empower nonprofits with the knowledge, expertise, and resources necessary to elevate their approach -discover their profiles below: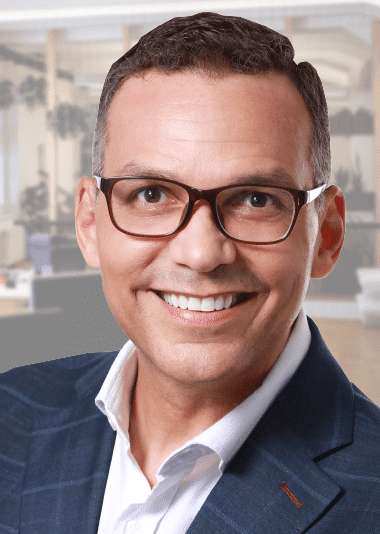 Tom Abbott, CSP™, is the CEO and co-founder of AMC NPO Solutions Ltd DBA AMC Governance Solutions and an authority on Governance. He has over 25 years of experience as CEO, President and board director of several not-for-profit organizations. He is also a Certified Speaking Professional™, a designation held by 1.5% of speakers globally.
Our late founder, Tom Abbott Sr., B.Comm., CGA, CAE started the company in 1987 and was the architect of the Complementary Model of Board Governance. He was awarded the Dalton N. Murphy, CAE Award by the BC Chapter of the Canadian Society of Association Executives. The award was granted to him "in recognition of both outstanding and sustained contributions to the association community".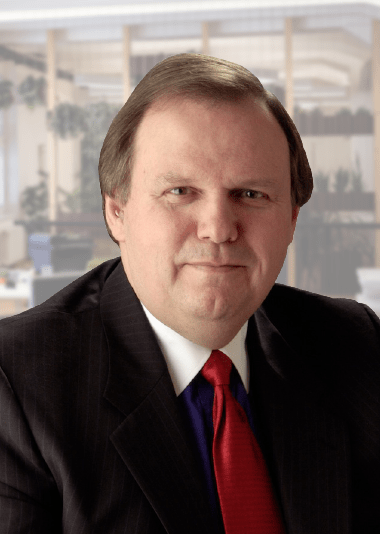 INCREASE YOUR ORGANIZATION's EFFECTIVENESS
Ask us for a quote or
free assessment of your NPO
CONTACT US: +1 604-669-5344 ​