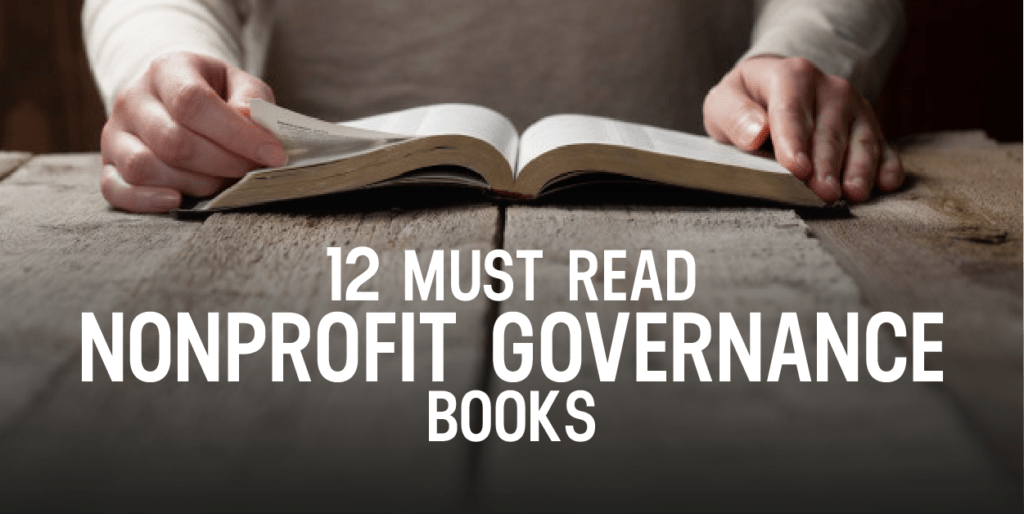 Good governance practices are critical for the continued growth, prosperity, and management of Not-For-Profit Organizations. This is why we've specially curated a comprehensive guide of Nonprofit Governance Books. Regardless of whether you consider yourself a newbie or seasoned Non-Profit Professional, we've provided suggestions for everyone on every level. Happy reading and happy governance!
Must-Read Nonprofit Governance Books
1. The Complementary Model Board Of Governance
The first of our recommended Nonprofit Governance Books is from our Founder Tom Abbott Snr, the author of The Complementary Model of Board Governance. Tom was awarded the Dalton N. Murphy, CAE Award by the BC Chapter of the Canadian Society of Association Executives, granted to him "in recognition of both outstanding and sustained contributions to the association community."
In his book Tom outlines ten principles of good governance practices that encompass the Complementary Model; some are unique to the model itself; others take the best parts of the Carver and Traditional governance models. The ten principles creates a governance and management environment that is suited for growing organization that have outgrown the Traditional Model and find the Carver Model limiting. This was why the Complementary Model of Board Governance was created in the first place.
2. Managing the Non-profit Organization: Principles and Practices
The second title of our recommended Nonprofit Governance Books is from the late and great Peter Drucker, hailed as a management classic; aimed at Managers, Directors, and any decision-maker that influences their organization's structure, practices continued growth within their sector.
Drucker paints a broad and detailed picture of the best nonprofit governance principles full to the brim with in-depth interviews with renowned executives.
3. Good Governance for Nonprofits: Developing Principles and Policies for an Effective Board
The third instalment of our suggested Nonprofit Governance Books is from Authors Frederic L. Laughlin and Robert C. Andringa endeavor to guide Non-Profit Organizations to develop ethically sound policies and a board that encompasses them. Laughlin and Andringa offer a straightforward solution to gain the "attributes of excellence" that will propel any Non-Profit forwards with Good Governance Practices. Promising their readers will gain a working understanding of:
Removing redundant or outdated policies.
How to create and add effective new policies.
Guiding the CEO and evaluating their performance.
Ensuring total compliance with relevant legislation and regulations.
Why specific policies should be included in your good governance practices.
4. Nonprofit Governance: Innovative Perspectives and Approaches
The Handbook of Nonprofit Governance
Chris Cornforth and William Brown have excellently researched and written innovative perspectives and approaches for Non-Profit Organizations. Hailed as the foundation book for understanding and applying every aspect of Governance.
"This volume is solidly researched and well written. Most of the chapters are the work of full-time academics, but those by consultants are also focused on conceptualizing governance rather than simply providing extended blueprints for practitioners. A range of nonprofit organizations is studied, including the arts, health care, and public housing. Contributors look at nonprofits in several countries. Because of the specificity of the findings and the sophistication of the discussion, it should be especially beneficial for current leaders of nonprofit organizations and for graduate students in nonprofit management."

Patricia Tweet, St. John Fisher College, Rochester, NY, USA
5. Nonprofit Resources: A Companion to Nonprofit Governance
Thanks to authors Victor Futter and Lisa A Runquist, Non-Profit Professionals now have a unique, user-friendly, and easily accessible handy reference book. Crafted with industry experts, Runquist has provided Non-Profit Professionals with an essential everyday tool, offering advice and guidance about policies, accounting, and board responsibilities.
However useful, this guide is intended as a quick tool – a glossary of governance practices, if you will. Great for topping up your understanding or quickly accessing critical information.
6. The Handbook of Board Governance: A Comprehensive Guide for Public, Private, and Not-for-Profit Board Members
In its second edition, Richard Leblanc has produced a must-read for Non-Profit Professionals detailing how to apply practicable academic knowledge on governance. Benefit from discussions on:
How to create a foundation of strong leadership.
Recognizing the role and responsibilities of those participating in a functional board.
Risk governance and Assurance.
How to remain current with new trends and shareholder responsibility.
Understanding different forms of governance.
7. The Practitioner's Guide to Governance as Leadership: Building High-Performing Nonprofit Boards
Created for Non-Profit Professionals, Board members, Chief Executives, or anyone who wants to refine their knowledge on governance, Cathy. A. Trower has you covered with The Practitioner's Guide to Governance as Leadership.
"For non-profit chief executives who are ready for more
engaged and purposeful boards and for board members who
want to work more meaningfully and be true partners in
leadership, Trower shows the way. She brings Governance as
Leadership to life with case studies, theoretical frameworks,
board exercises, and practical advice."

Susan Whealler Johnston, executive vice president,
Association of Governing Boards of Universities and
Colleges (AGB)
8. Governance as Leadership: Reframing the Work of Nonprofit Boards
Crafted by an array of established authors, Richard P. Chait, William P. Ryan, and Barbara E. Taylor, Governance as Leadership seeks to redefine governance for non-profit organizations. Built on the foundation of several leadership theories, the book outlines a unique framework deemed the solution for less micro-management. Hailed as a unique roadmap that addresses issues as old as time and new territory, Governance as Leadership is a comprehensive toolkit for non-profit organizations.
"Governance as Leadership remains necessary reading for its intended audience as well as for the academic audience at large."

(The Journal of Higher Education; Nov/Dec 2007)
9. The Handbook of Nonprofit Governance
This little handbook packs a punch of information about nonprofit governance contrary to the name and appearance. From organizational structure, informed theories to transformational practices that have maximized the effectiveness of non-profit boards everywhere.
"BoardSource has prepared an exceptional resource for nonprofit boards and leaders. This comprehensive volume offers timely and relevant information about board work and governance, including practical tools and resources that will be valuable to all types of nonprofits."

DAVID O. RENZ, chair, department of public affairs; Beth K. Smith/Missouri Chair in Nonprofit Leadership; and director, Midwest Center for Nonprofit Leadership; University of Missouri, Kansas City
10. The Nonprofit Board Answer Book: A Practical Guide for Board Members and Chief Executives
As bold as it is, The Nonprofit Board Answer Book endeavors to answer any conceivable question you might have about governance for nonprofits. The book covers topics such as Board roles and responsibilities, Structure, Recruitment, Meetings, and Board-Staff relationships.
"The Nonprofit Board Answer Book is a comprehensive guide for small and large nonprofit organizations. The format centered around critical questions and answers makes the information very accessible. Any question a board has about governance can be answered in this book. I was particularly impressed with the activities listed after each question. I would highly recommend The Nonprofit Board Answer Book to nonprofit organizations."

Carol Goss, president and CEO, the Skillman Foundatione
11. Effective Leadership for Nonprofit Organizations: How Executive Directors and Boards Work Together
Dr. Thomas Wolf wastes no time stating that leadership is a complicated and challenging responsibility within a non-profit organization. With the emphasis on the need for effective leadership to be the pinnacle of any good governance practices. Packed full of real case studies, Dr. Wolf covers topics such as Communication throughout management, roles and responsibilities, fund-raising, recruitment, partnerships, and building productive working relationships.
"Thomas Wolf's Effective Leadership for Nonprofit Organizations offers an accessible and insightful framework for nonprofit leaders to build generative partnerships within their organizations. This much-needed work . . . [offers] executive directors and trustees practical tools for collaboratively addressing the fundamental challenges of leadership in the nonprofit sector."

Aviva Luz Argote, executive director, Hauser Center for Nonprofit Organizations, Harvard University
12. A Practical Guide to Governing Your Volunteer Organization
Essential for a broad spectrum of Non-Profit Organizations, A Practical Guide To Governing Your Volunteer Organization is a must have for Directors of small to mid-sized organizations, including associations, charities, and public sector groups.
The main purpose of this specially curated guide is to provide a short, self-contained guide for success from the top to the bottom of your Non-Profit Organization. This is the first book published by our found Tom Abbott Snr.
Not ready to stop reading? Read these helpful articles on Governance.