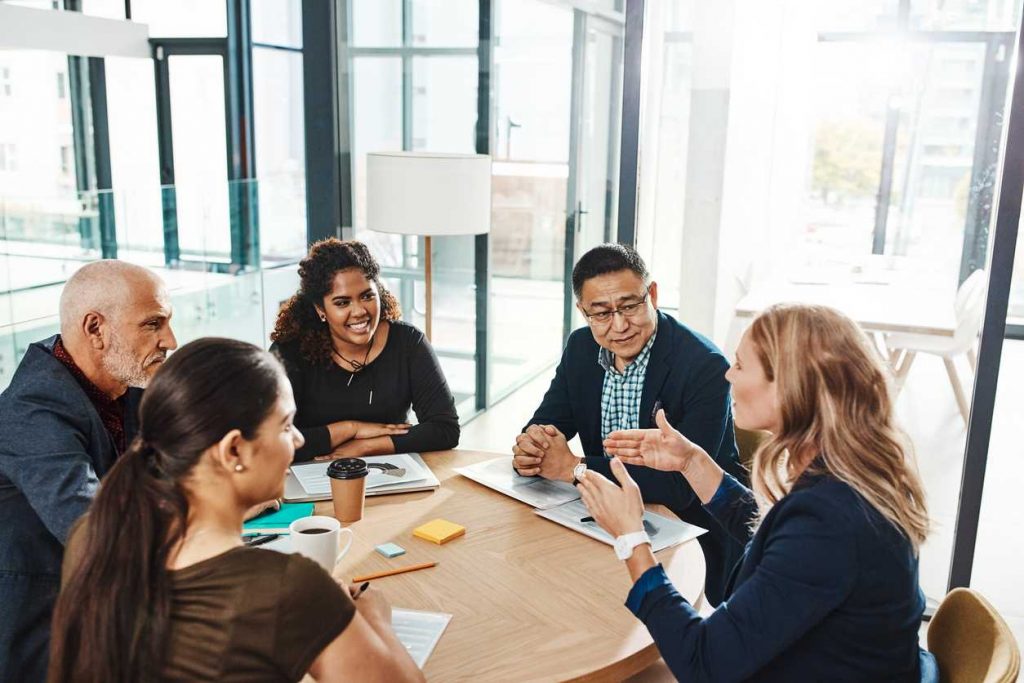 Develop your strategy. Improve performance. Grow your organization.
Strategic planning is the first, and most vital step to achieving your organization's goals. A thoroughly developed plan helps steer the remaining actions of your organization, from daily objectives to effective performance monitoring. The strategic plan is the foundation your organization needs.
Strategic Planning sessions with AMC are guided conversation that take you through the necessary steps to develop a strategic plan for your organization. Through unique and deliberate discussions, we will help you and your team analyze and conceptualize the goals, opportunities, and priorities that will move your organization into the future.
Learn how to develop an effective strategy that you can use to improve operations and performance and grow your organization on every level.
Throughout the seminar, we will focus on the key elements of strategic planning. You will learn how to:
Identify and develop your organization's mission, vision, and values
Define the roles and responsibilities of your Board Members and staff
Connect your team to the mission and vision of your organization
Discover the value of your unique leadership skills
Determine your organization's definition of growth and achievement
Establish major goals and priorities
The AMC Advantage: Taking your plan to the next level
Strategic Planning facilitated by AMC offers a unique approach to strategic planning that takes your organization further than it has ever gone. As a team, we review the key elements of creating a strategy that identifies and targets your organization's goals. Gain powerful tools for preparing and directing your own strategic planning session, how to include your Board and staff in the planning process, and what to do with your plan once it is in place.
When working with AMC Strategic Planning Facilitators, you gain more than a basic knowledge of the elements of strategic planning. The AMC approach guides you from brainstorming to developing a strategy that leads to improvement within your organization. Our Strategic Planning session will provide you with a comprehensive understanding of your organization's mission, vision, priorities, value, and definition of success.
Strategic planning is the imperative first step to setting goals, achieving growth, and improving every aspect of your organization. Advance your organization's impact with a strategy that leads to action, and action that leads to impressive outcomes.
I had great feedback from my board and will hire [AMC] in the future!

– Brenda Southam, Executive Officer at REABC
It had so much power and influence of my NPO board in a way that created some healthy well needed paradigm shifts from operations to governance.

– Kara-Leigh Block, Executive Director at Senior Services Society
Contact us today to learn how AMC's Strategic Planning facilitators can help your organization develop, improve, and grow.