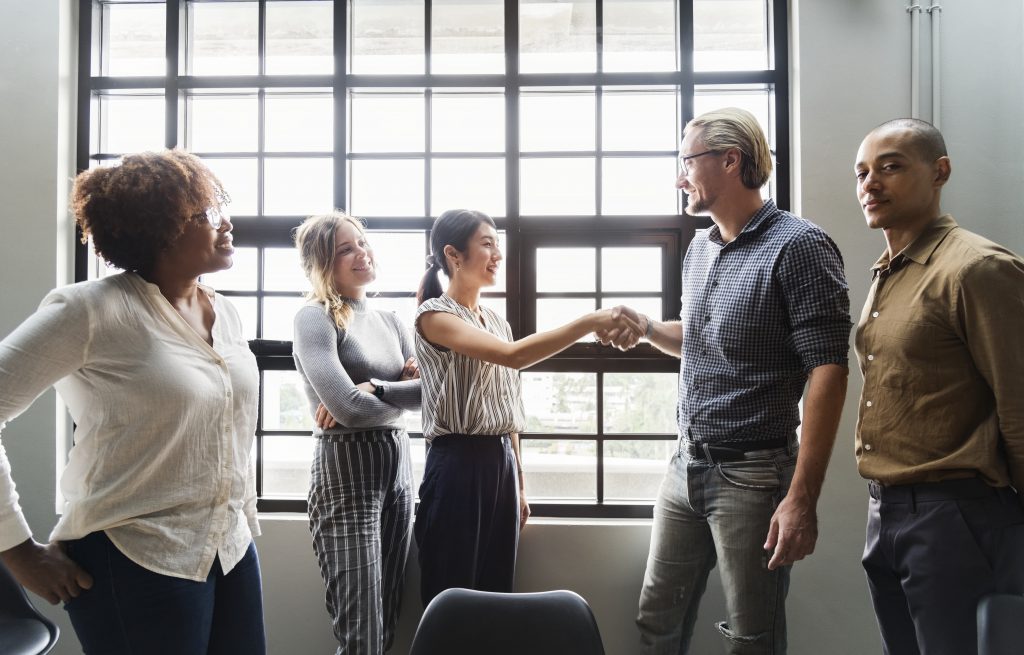 Over the past decade, the majority of trade associations and Individual Membership Organizations (IMOs) have reported increases in association membership. The average annual increase is a very satisfactory 5%. Not every association is experiencing this same positive boost in membership, however. In the most recent studies, roughly 29% of trade and individual associations experienced a decline in memberships over the past five years, and 14% experienced a no change at all. (source)
Also Read:
Beyond Carver: The Complementary Model of Board Governance
Failing to Plan: 8 Reasons Why Strategic Planning Fails
6 Tips for Dealing With an Indecisive Board
Regardless of where you land on the spectrum, increasing association membership is fundamental to the life and vitality of your association. As we continue to experience changes in employment, generations, and workforce trends, it is important to maintain a creative and active approach to retaining and gaining members.
Meet your members where they're at
If there has been one change in recent years it has been the way in which we need to market new members. Previously, direct mail was a key method of reaching interested professionals. Today, an active social media presence, hosting discussions on LinkedIn, and advertising or submitting content to professional-based publications are the most effective methods of finding new members.
Host events that will attract professionals of all ages
Events have always been an effective way to gain visibility and encourage new membership, and that remains true today. Hosting lunches, expos, and online seminars is a great start. Garner more interest in these events by featuring topics and speakers that are relevant and timely for today's professionals—both new and experienced. Offer the added bonus of a free guest, and you will be on your way to a growing base of association membership.
Provide benefits they can't resist
The benefits that worked a decade ago are no longer as relevant to today's professional. While insurance and membership kits were once a popular offering, the shifting generation of workers is looking for unique opportunities they can't get anywhere else. Specific and relevant online learning, special guest speakers, and event perks and incentives are all ways to make members feel like your association is a worthwhile investment.
Keep new members engaged
Association membership doesn't always make it past the first year, which is why engaging new members is essential to retaining their membership. How do you engage your newest members? Communicate. Connect. Create opportunity. Using all of your avenues for communication—email, website, social media—make sure new members receive all the information they need from the moment they sign up. Make it easy for members to network, make new friends, and get involved in association activities and events. And keep the communication coming. When members feel connected and engaged, they'll be enthusiastic—and longstanding—in their involvement.
Have an association membership drive
When it comes to driving new association membership, competition is a great motivator. Offer a highly-sought-after prize for those who gather the highest number of new members. Make the drive an annual event that members begin to anticipate each year.
Get feedback from new and current members
Feedback is paramount to the success of your association. Association membership is what drives the success of your organization, and understanding the needs and wants of your members will help you gear your programs and offerings toward the very lifeblood of your association. Give opportunities throughout the year for members to provide insight into their experiences with the events, benefits, and even the messaging of the association. Use that feedback to make changes, offer new benefits, and introduce new topics. Spread the news across your website, email, and social platforms to make sure members are aware of both the changes and the fact that you are willing to hear what they have to say.
Start the renewal process early
It takes an average of 6 emails to make a sale. Whether it is because emails go ignored, get deleted, or are simply forgotten, this statistic should be applied to the renewal process as much as trying to sell someone a product. Start the renewal process early, and create an effective email drip that will provide ample reminders—and time—for members to renew. And make the process as easy as possible. Members will be more likely to complete renewal if it requires just a few simple steps.
Professionals are eager to be part of an association that provides the opportunity to learn, grow, and network in their field. Increasing association membership each year involves staying ahead of the trends in your profession, clearly communicating with members, and providing plenty of benefits and events they simply can't resist.
AMC's Strategic Planning facilitators can help your organization develop, improve, and grow.