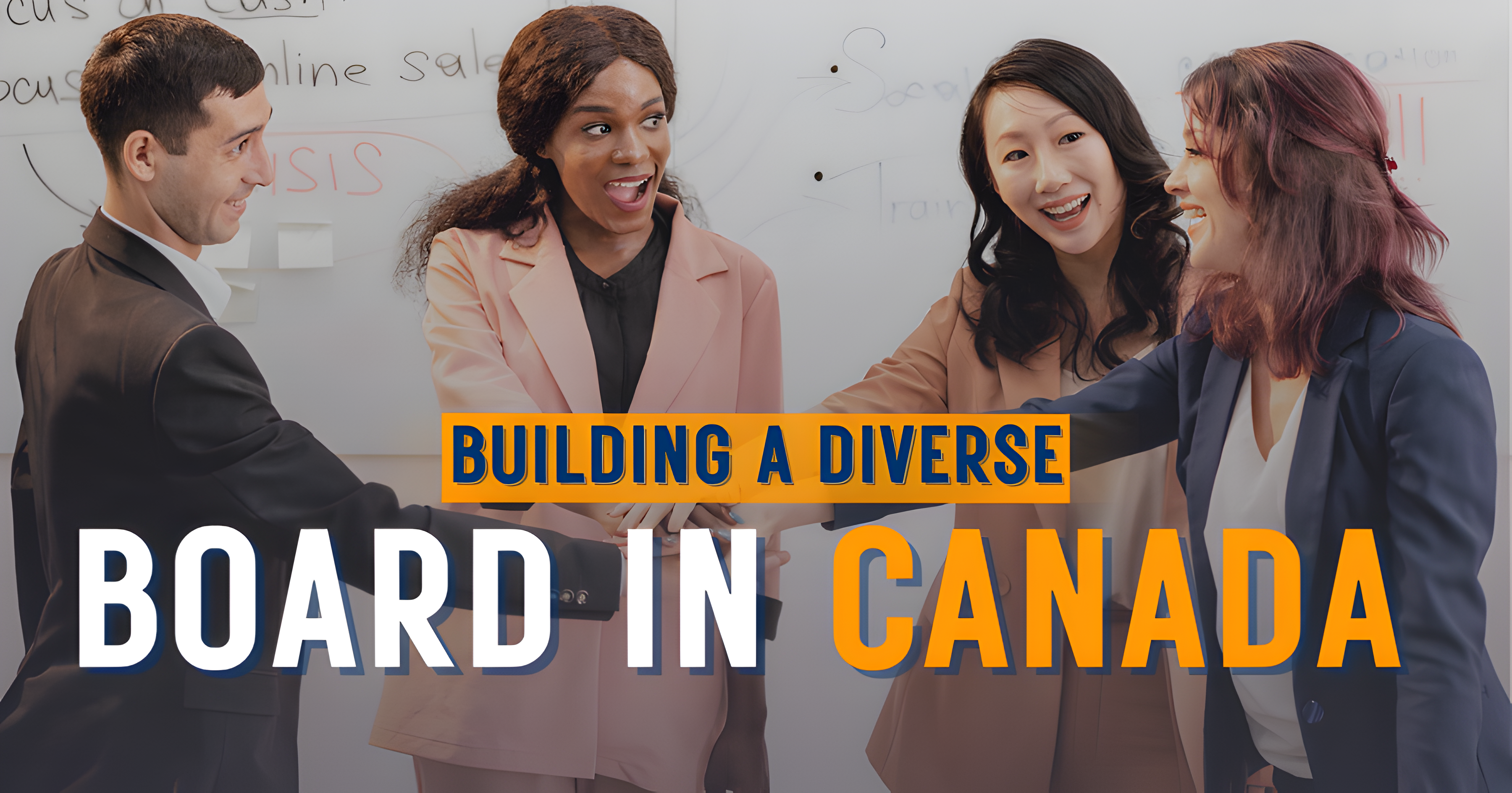 Organizations operate at their best when employees are reliable, dedicated and aligned with your goals. So you need to know how to construct a quality board full of individuals dedicated to creating an inspiring, effective environment. The diversity of boards in Canada is imperative; so when you're setting up a new board, keep up with the latest legislation regarding diversity disclosure and targets, and explore the importance of diversity and inclusion in the boardroom.
Also read:
Defining Diversity and Inclusion in the Boardroom
To fully understand the changes in place, you first need to understand what they actually are. So, in simple terms, diversity refers to the characteristics that define an individual; age, gender, ethnicity, religion, sexual orientation, disability, and education.
Diversity isn't just data, though. It's a conscious effort to empower, respect, and appreciate what makes your board members different from one another.
Inclusion refers to the effort that your organization invests in structuring and implementing select best practices to ensure that everyone is accepted and welcomed into the workplace.
Feeling valued, respected, and engaged is essential for all employees to excel in your organization, so it requires a change of mindset and shift in priorities. By applying both diversity and inclusion practices, you'll streamline your organization's operation and increase morale.
Download your exclusive board performance self-evaluation form now.
Diversity by the numbers for Corporations and What NPOs Can Learn
To help you visualize the importance of diversity and inclusion in the boardroom, here are the key findings of the 2019 CSA study of corporations:
73% of issuers have at least one female director, up from 66% in 2018.
33% of issuer board vacancies were filled by women, up from 29% in 2018.
50% of issuers have adopted policies relating to female representation, up from 42% in 2018.
5% of issuers have a female board chair, a new metric in 2019.
21% of issuers have adopted term limits, which is consistent with 2017 and 2018.
While these numbers are for corporations, it's still important to be aware of the lack of diversity of board members we're facing in Canada.
We've noticed a better diversity of female board chairs and CEOs in the Nonprofit sector.
Board Diversity of Canada Disclosure Targets
Nonprofits can learn from their for-profit counterparts where companies must disclose information to their shareholders on the diversity of their boards of directors and senior management teams.
A corporation's senior management team includes any of the following:
Chair and vice-chair of the board of directors.
President of the organization.
Chief executive officer and chief financial officer.
Vice-president in charge of a principal business unit, division, or function, including sales, finance, or production.
Any individual who performs a policy-making function within the corporation.
For all annual meetings held on or after January 1, 2020, corporations will report on the representation of, at minimum, the following four groups:

Women

Indigenous peoples (First Nations, Inuit, and Métis)

Persons with disabilities; and

members of visible minorities.

Source: Government of Canada
They may also disclose information about additional groups they believe contribute to their board or senior management team's diversity.

Diversity disclosure information must be sent to shareholders, with the notice of meeting; and Corporations in Canada.
Source: Government of Canada
Final Thoughts
Awareness is imperative for organizations to start making changes; however, the real takeaway from this information should be how you consider what this means for your organization.
So what do you need to do? Start developing a strategic review of stakeholder-focused communication to explore whether you need to update or review any of the following:
Identify any gaps in your current disclosure, policies and materials to help determine topics for your organization to address.
Review the frameworks and processes that support disclosure, charters and policies – related to risk management.
By simplifying disclosure, it aids in focusing on the quality of disclosure specific to your organization.
Align your policies with up to date regulatory practices updates to remove any inconsistencies.
Need help increasing your nonprofit's effectiveness?
An efficient board starts with the implementation of an effective governance model. 

AMC's governance training helps nonprofit boards navigate governance and management to stay focused on their organization's mission and visions. It includes valuable tools and clear guidance to address many not-for-profit organizations' governance challenges.

Join NPO Academy's Online Board Governance Training and implement the Complementary Model of Board Governance to build an effective partnership between the volunteer board, CEO and staff.