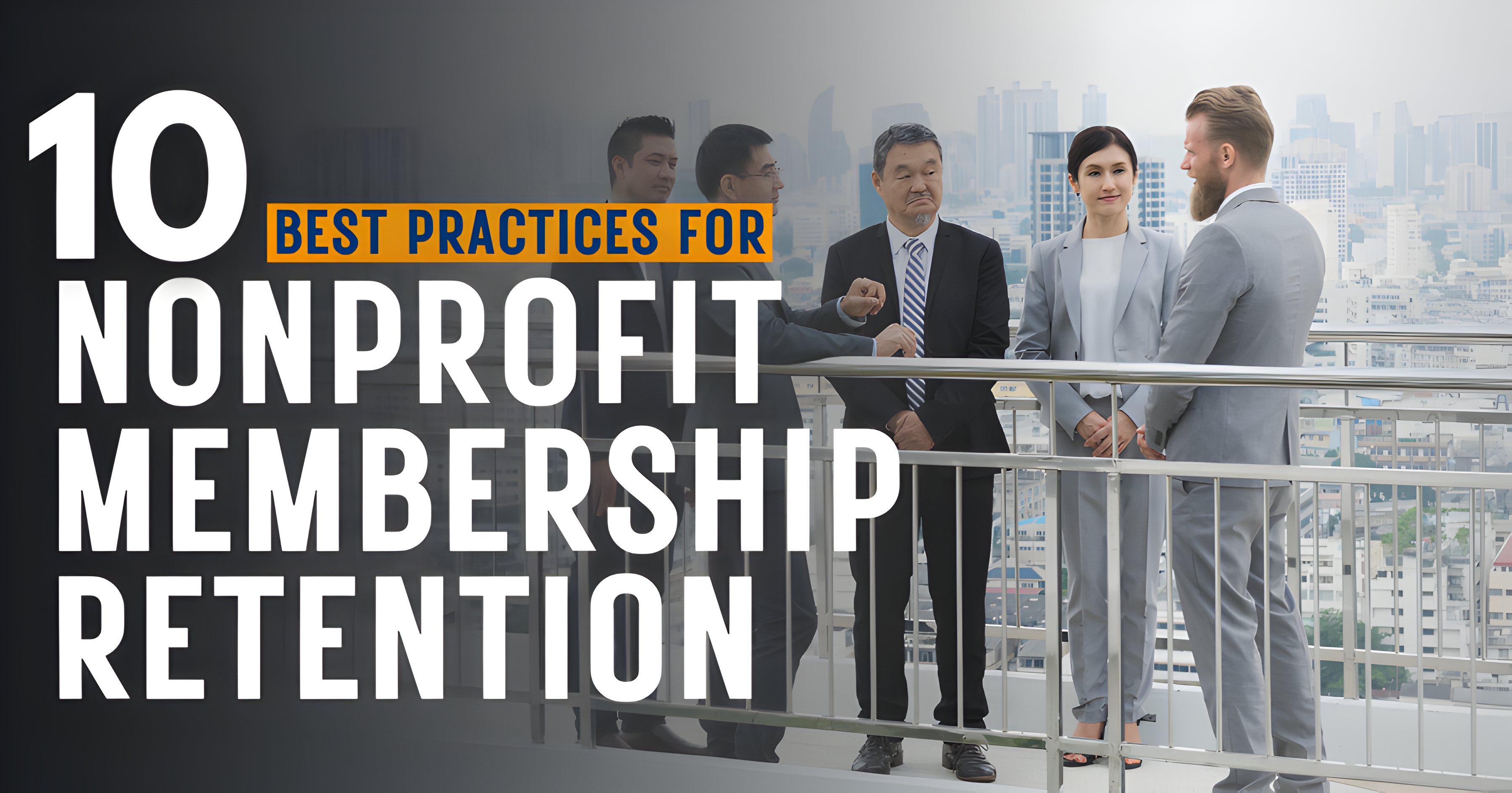 Annually, Canadians give $14 billion to registered nonprofit organizations. For this reason, members are naturally one of the vital keys to success if you're looking to sustain and grow your association. However, the problem is that many nonprofits make the mistake of prioritizing finding new members instead of ensuring their existing ones are happy. So while it's necessary to recruit new members, you need to retain your current members' support to accomplish your goals. Here are 10 best practices for nonprofit membership retention.
Also read:
10 Best Practices For Nonprofit Membership Retention
Use these nonprofit membership retention best practices below to ensure your organization survives and thrives in the long run:
1. Recognise Members
Our first best practice for nonprofit membership retention is focusing on what your members do for you. Members associate with your organisation because they want to help and learn. But also want recognition for their contributions.
Retention begins the day they become a member. Hence why you need to recognise members at every level of membership. Thank new members or those renewed in your organisation's newsletter or at your next meeting.
Send them a welcome letter or one thanking them for renewing. Have small honours or notices for members who have hit the 5-or 10-year milestone. Consider rewarding them with prizes or tokens of appreciation.
2. Reward Longtime Members
Longtime members are vital to your organization. So reward them with valuable resources or valuable experiences that are only available to longtime members. Consider discounts and invitations to special events. Or give them more of a voice in your nonprofit and more opportunities for involvement. Reward them with recognition, whether it be in your newsletter or on your website.
3. Offer Member-Only benefits
Members are interested or passionate about your cause, and they want to feel like they're making a difference. Communicate with them often in weekly or monthly newsletters as well as on social media. Provide perks such as exclusive, member-only offers from your partners as well as networking opportunities. If possible, provide educational opportunities such as webinars, workshops and relevant books at member-only prices.
Discover a simple, clear and organized way to govern your organization
Every nonprofit deserves to work in synergy. Download your booklet to discover the Complementary Model of Board for your nonprofit today.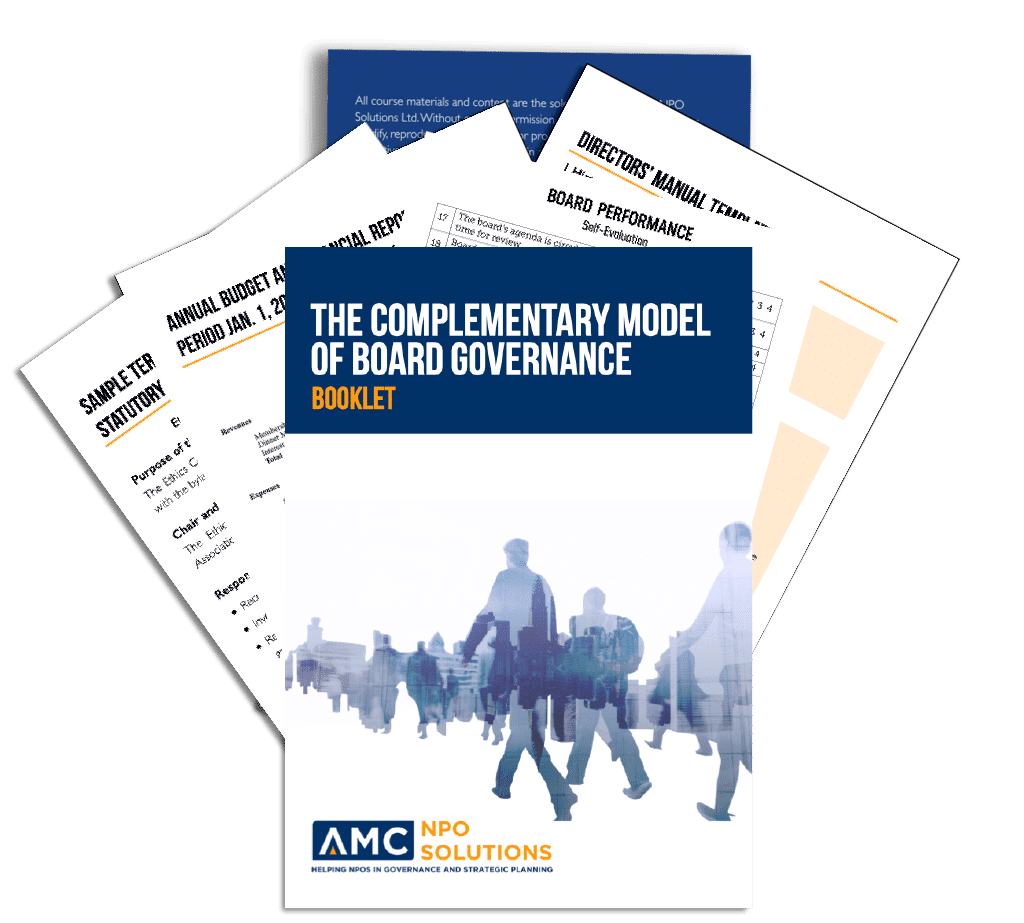 4. Build a community
People like feeling like they're part of a community. Create this feeling of community through social events for your members. Help build friendships by introducing members to one another and giving them a place or event to meet regularly. Make sure old members embrace new members. Interact with them, engage them at events, and ask them to serve on committees and give valued feedback. It's important to show your members how much you appreciate them.
Also read: Friend-Raising Instead of Fundraising with Ric Phillips
5. Offer renewal discounts
When association members don't renew their membership, it's often not because they're no longer interested but rather because they forget to do so. Start reminding them early that their membership is expiring. Offer incentives such as a 10% discount for early renewal or perhaps a gift card to a popular store. You can also offer a discount for multiple-year renewal. Ensure that they know they are an important part of your association and that renewing early helps both them and your organization.
6. Remind them of the value
Don't assume that members are aware of how their membership has benefitted them over the last year. In your end-of-year communications to members, remind them of the benefits they've received and also how much value their membership brings to your organization.
7. Have an onboarding plan
Engaged members are far more likely to return, so having an onboarding plan is a no brainer for nonprofit membership retention. Thus, giving new members opportunities to participate in your grassroots efforts is a vital aspect of showing and resonating the importance of your organisation's work.
8. Make the renewal process automatic
Similar to any mainstream services or membership-based associations, you should be making your renewal process automatic. Why? By making it a default process with new members, perhaps even laden with incentives and discounts you're sure to retain these members – especially when they forget to cancel!
9. Allow members to pause their membership
On the flip side, you need to allow members to pause or cancel their membership at any time. 2020 was a great example that anything could happen anytime, whether that's an illness, economic hardship, or personal reasons. Organizations have to be prepared to respond and adapt to their members' situations.
10. Send exit surveys to members who leave
There will always be members who want to cancel – and that's perfectly fine. However, to capture unique insight into why members are leaving, you should offer an exit survey. The data you gather can uncover pitfalls or parts of your organization that can be reviewed and improved upon.
Need help increasing your nonprofit's effectiveness?
An efficient board starts with the implementation of an effective governance model. 

AMC's governance training helps nonprofit boards navigate governance and management to stay focused on their organization's mission and visions. It includes valuable tools and clear guidance to address many not-for-profit organizations' governance challenges.

Join NPO Academy's Online Board Governance Training and implement the Complementary Model of Board Governance to build an effective partnership between the volunteer board, CEO and staff.