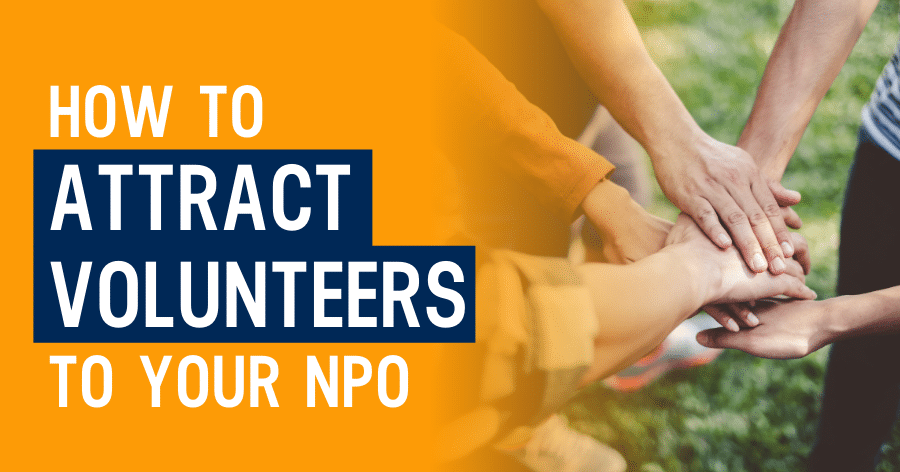 12.7 million Canadians (aged 15 and older) volunteered for charities in 2018 – which incredibly accounts for 41% of Canadians. Nonprofit Volunteers are a vital resource who help the organization save money, meet its mission, and increase its contact with the community and new donors. Furthermore, In terms of public policy, they can do things your staff can't, such as endorse your organization to public officials and on editorial pages. So, the question is – how do you attract volunteers to your nonprofit organization? In this short article, we'll tell you how to find the right match.
Also read:
1. Find out your volunteers' motives
Many volunteers want to help simply because they support your cause, but some may have other motivations as well. They might want to gain experience for a future career, build their resume, meet people, or feel a sense of belonging. If a volunteer is simply responsible for picking up coffee and organizing the filing cabinet, she will probably not feel satisfied.
Before volunteers begin, ask them what they'd like to get from the experience, and try to find ways to accommodate them. For example, if a volunteer wants to get more experience in web content writing, have them re-write a page on your website. If she wants to meet other volunteers, try to have her shift overlap with another volunteer's so they can chat while they're working.
Satisfied, fulfilled volunteers are more likely to remain advocates for your organization and recommend it to other volunteers.
2. Make volunteering convenient
People have busy schedules and are not always able to commit to a certain number of hours per week or month. Unfortunately, many nonprofits ask for this kind of specific time commitment, and this may turn off some volunteers. Consider an alternate approach such as asking for a general time commitment per week or month, but allowing volunteers to contact the organization with the specific days and times they'll be putting in their time.
3. Ask your advocates
A study by VolunteerMatch and Fidelity Charitable Gift Fund found that 67% of volunteers also give money to the organizations to which they donate their time. These volunteers also spend an average of 10 times more than other volunteers.
Ensure that your advocates feel recognized: thank them on social media, in newsletters, and direct mailings. This increases communication and helps maintain engagement with them. Use these platforms to remind people that aside from donating, volunteering is a great way to support the organization. And don't be shy: tell your advocates you need volunteers!
4. Focus on college campuses
College students make some of the best volunteers because they have the energy, passion, and motivation. Not only are they often more idealistic, but they also are trying to build their resumes and, sometimes, receive course credit. You can put up flyers on community boards or at cafes on campus, and you can put an ad in the university newspaper. Consider setting up a booth at the student union or quad. In addition, check to see if any local universities have nonprofit career fairs or volunteer fairs.
5. Use social media
These days, social media is an easy and effective way of reaching out to advocates and followers. Put out a notice calling for volunteers on your organization's Facebook page and Twitter feed. You already have a natural base of support there, and you're likely to get some responses.
6. Make announcements in the media
Newspapers, radio, and TV stations will sometimes publish or air brief public service announcements for non-profit organizations. Contact your local paper, radio, and television stations for more information.
Need help increasing your nonprofit's effectiveness?
An efficient board starts with the implementation of an effective governance model. 

AMC's governance training helps nonprofit boards navigate governance and management to stay focused on their organization's mission and visions. It includes valuable tools and clear guidance to address many not-for-profit organizations' governance challenges.

Join NPO Academy's Online Board Governance Training and implement the Complementary Model of Board Governance to build an effective partnership between the volunteer board, CEO and staff.